Newhalem Campground Map

North Cascades National Park

BobTheCamper.com


campsites, campsite maps, lodging –
hotels, inns and cabins, attractions,
Acadia National Park – Mount Desert
Island Bar Harbor Maine, Yellowstone
National Park – Old Faithful and







Visit us on Facebook


Share This Page with Friends and Family

Colonial Creek Campground Map


All Maps are Produced and Copyrighted by BobTheCamper.com. Reproduction/printing for personal use is permitted.
Reproduction for any commercial use is expressly prohibited without written approval from BobTheCamper.com.

Maps indicate location and numbers for back-in and pull through sites, restrooms, campground roads and trails, potable
water locations, RV sanitation stations, accessible features, directions and GPS coordinates, Ranger campfire and
amphitheater locations, and reservation information.

Copyright 2015 © BobTheCamper.com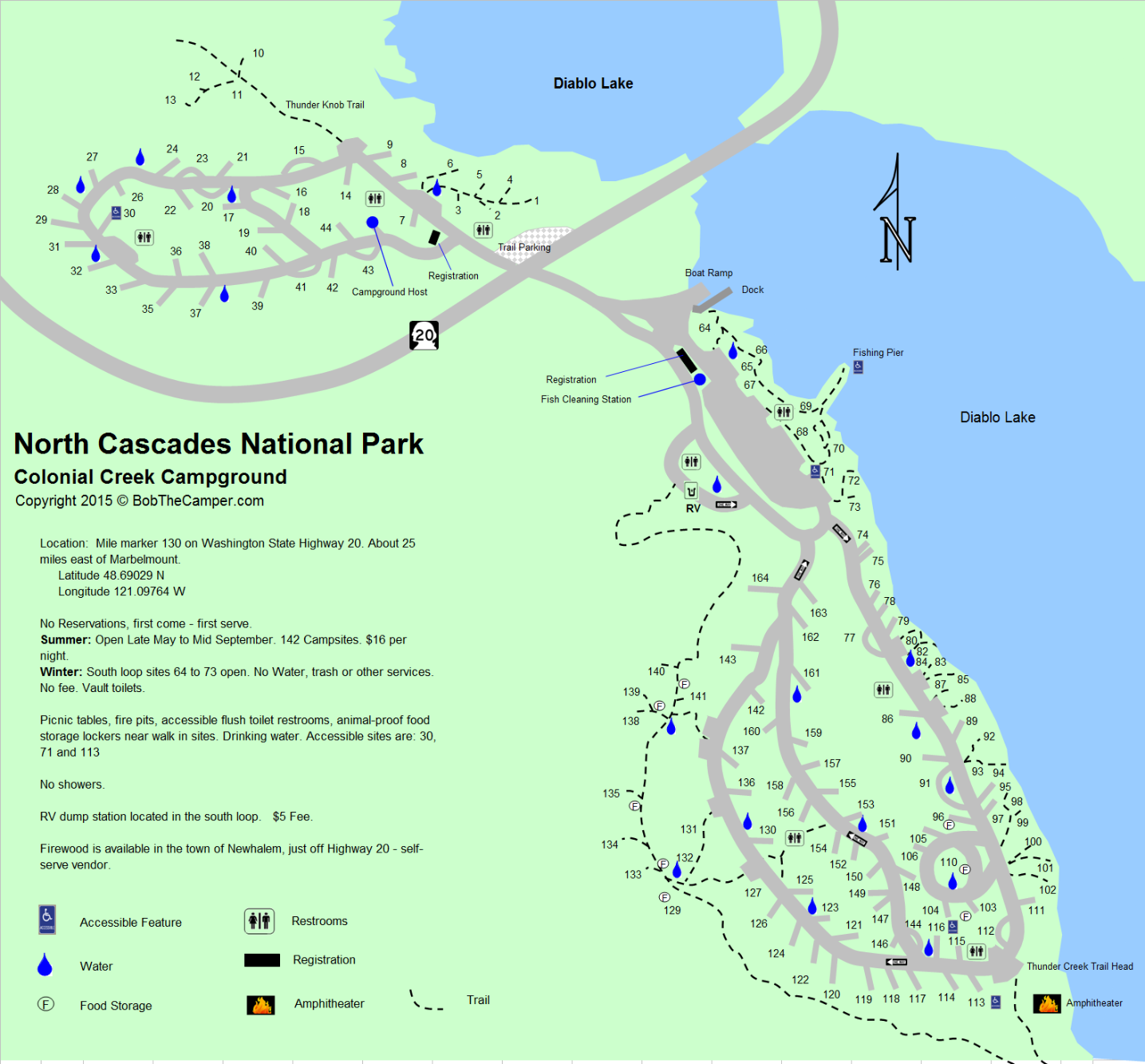 Like what you see on BobTheCamper.com?
Want to help make more photos, video, maps, tips, and reviews possible?
All proceeds from BTC store sales go to support this website.