BobTheCamper.com

Our hamburger lunch at Geddy's was $46. It was busy and
noisy, but the food was good. The restroom doors are
labeled "inboards" and "outboards". We saw more than one
person stand in front of the door in confusion, wow.

Later in the day, dinner for three at Testas was $80. The
staff was some of the friendliest I've seen in a long time. If
you can get a seat at the front of the building on the second
floor, you'll have a good view of the bay, assuming it's still
daylight.

The Bar Harbor Chamber of Commerce has an extensive
list of shops, restaurants and activities at

http://www.barharborinfo.com/

The height of tourist season in Acadia and Bar Harbor is July and
August. Even in June the streets and sidewalks are crowded.
Parking is free, but don't expect to immediately find a place to
park; when you do, it will most likely be limited to 2 hours.

A local resident explained it to me with a little more color, that
parking enforcement is vigorous. If you drive your RV downtown,
the only parking available to you is south of downtown a few
blocks on Main St., near the ball fields. There's room to parallel
park 4 to 6 RV's depending on length.






Margaret Todd, a 151 foot 4 mast schooner. It was very
smooth, no worry about motion sickness. Sit in the
outward facing seats along the middle or you will come
back with a stiff neck. Tickets were less than $40 per
person, purchased on the pier.

If you're not into camping, you might check out the Bar
Harbor Inn. We were camping, so I don't have rates or any
photos of the inside, but the outside looks quite nice and the
view from the bay side rooms should be great.

© 2012 - 2017
All Photos and Text
BobTheCamper.com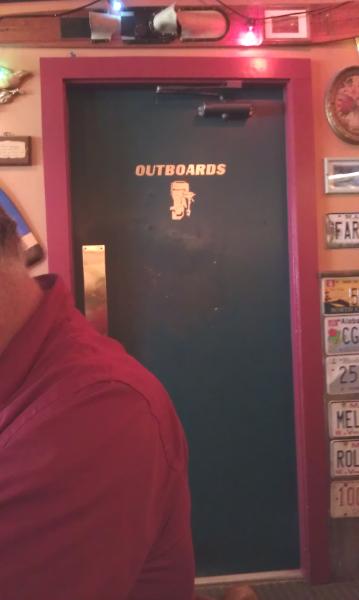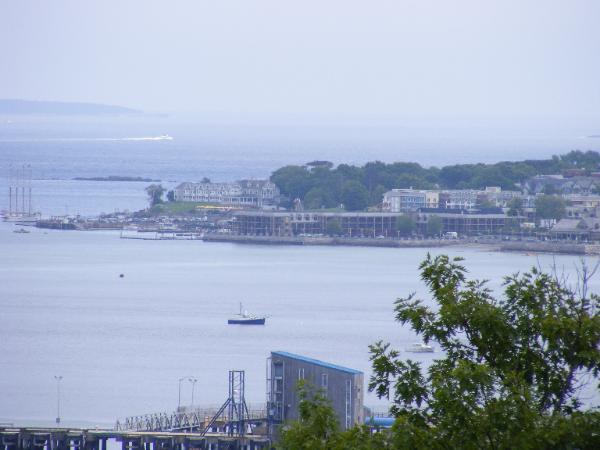 Bar Harbor from across the bay